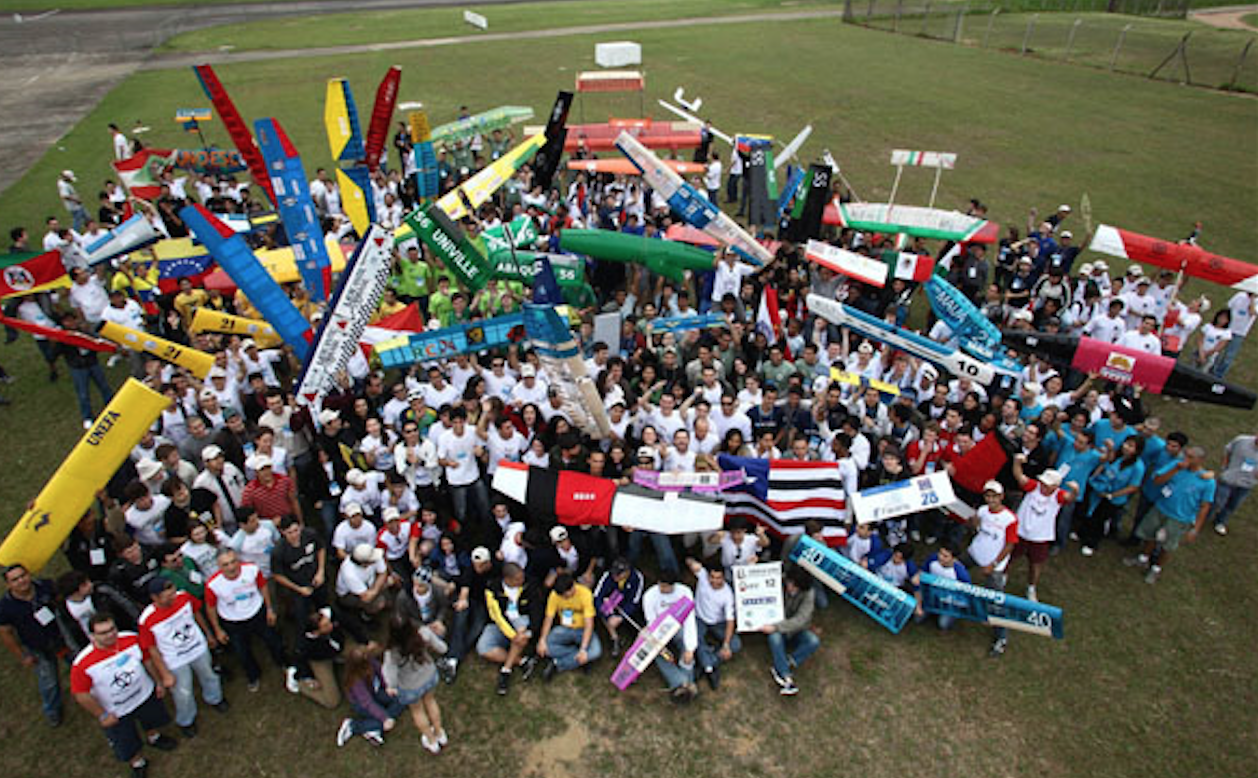 About Aero Design
---
The Aero Design team designs, builds, and tests RC aircraft to be flown in competition against over 75 universities from around the world. Aero Design is the newest member of Cyclone Racing, and we hope to make a name for ourselves. The planes built by Aero Design are designed to transport objects much like an airline or cargo plane would.
Competition Details
---
The three day, SAE sponsored competition is held in the spring each year each year and consist of multiple different classes and events. Each class has a unique goal for the aircraft to accomplish. These tasks focus on lifting the most weight and transporting the highest number of competition approved items, with slight changes to give some classes an added difficulty. Each team is evaluated based off of three events: flight test, design presentation, and written report. Each event focuses on the different aspects of a successful aircraft, performance, marketability, and cost. More information on the competition can be found on the SAE website here.
2018 – 2019 Aero Design Team Sponsors
---
M2Consulting
Rockwell Collins
Heying Lumber
John Deere
AviNation Magazine
Stratasys
Gil Haugen Construction
To become a sponsor for the Aero team, visit our sponsorship page.
Social Media Links
---