Iowa State ASCE 2019-2020
Our mission is to promote the civil engineering profession by facilitating interaction of students, faculty and professionals.           ASCE sponsors speakers, field trips, and informational meetings on various aspects of the civil engineering profession.
Stay up to data with Iowa State ASCE by following us on Instagram!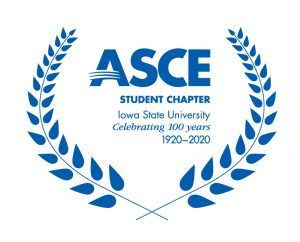 We are proud to be celebrating 100 years as a student chapter this January.
Dues are $15 per semester.