The ISU GoFly Team is creating a personal flying device!
ISU GoFly is a relatively new engineering club tasked with designing a personal flying device that is safe, compact, and sustainable. The goal is to create a personal flying device by the Spring of 2020.
Current Demonstrator Aircraft: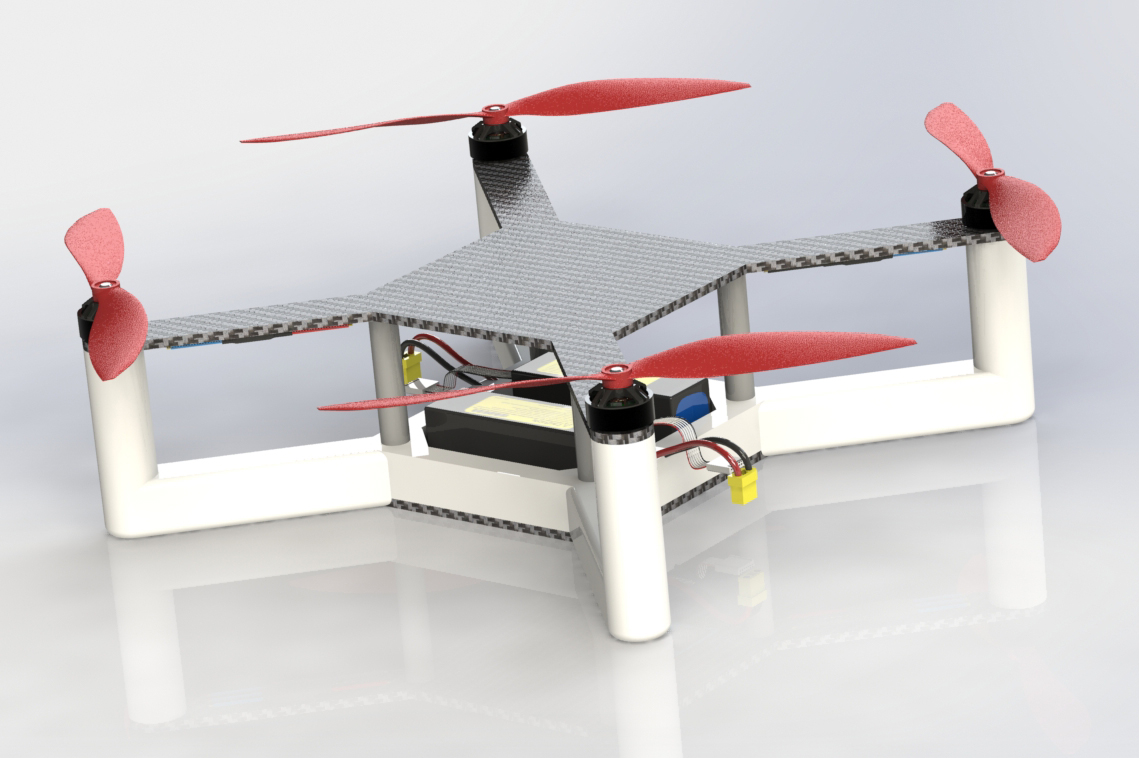 In the Fall, we refined our aircraft and designed a demonstrator (shown above) for testing purposes. It's also cheaper & easier to start smaller before going full scale. This Spring, the demonstrator aircraft will be manufactured, and tested.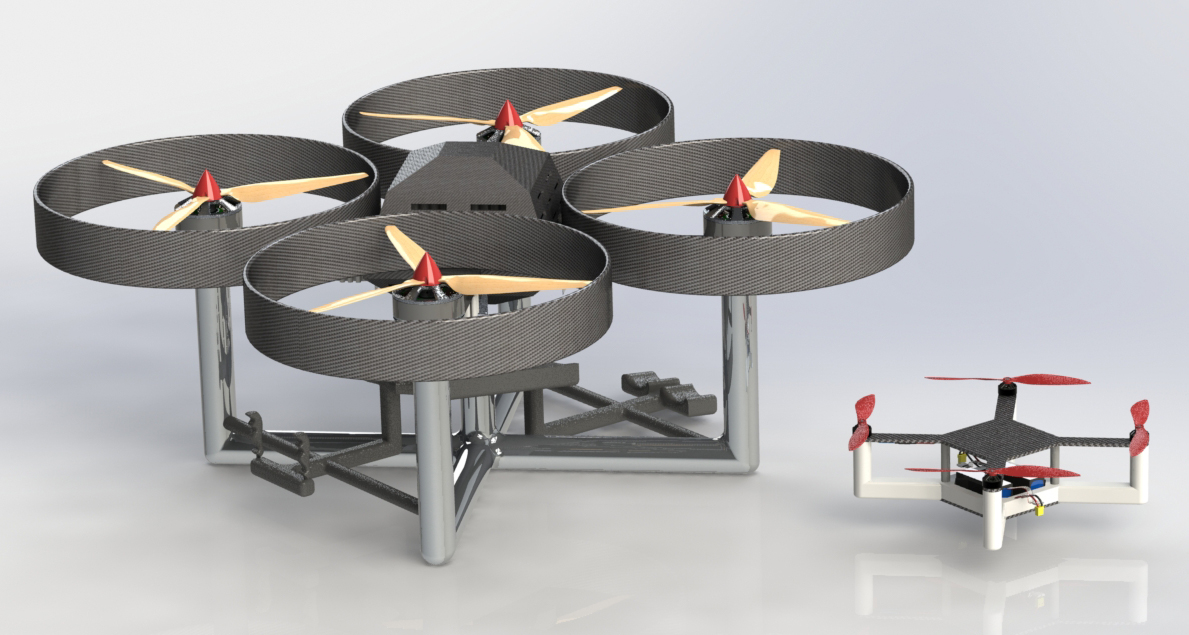 About the Team:
ISU GoFly is currently divided into 4 Sub-Teams which consists of over 20 members from multiple STEM majors here at Iowa State. We are recruiting passionate & dedicated students! You will have the opportunity to gain hands on experience with a new and exciting engineering team. If interested in joining, please send an email to Iason Boznos: iboznos@iastate.edu
Project Director: Trung Deo
Project Manager: Iason Boznos
Systems Lead: Stefan Peng
Systems Team: Javier Torres, Devon Eberl, Caleb Gehris, Liam McAlister
Structures Lead: Aaron Mason
Structures Team: Gabriel Blandin, Benjamin Harvel, Brandon Zaragoza, Thomas Powell, Connor Trebac
Aerodynamics/Propulsion Lead: Kevin O'Donnell
Aero/Propulsion Team: Austin Beckhardt, Faisal Al-Masri, John Dorn, William Seykora
Manufacturing/Operations Lead: David Lanciotti
Manufacturing/Ops Team: Cole Jensen, Matt Schams
Like our Team Facebook Page to give support and get updates!